"We are so grateful for Lindsey and could not be happier with how our engagement and 'minimony' pictures came out. She truly knows how to capture all of the details and natural moments in a day. Every person in our families looked great in every picture and the moments she captured were so special. Though my husband and I were nervous about taking pictures, Lindsey made things feel so comfortable and created an environment where we could be ourselves and she captured so many beautiful moments. We highly recommend Lindsey and are so excited to have her be part of our 2021 celebration as well!"
"We had such an awesome experience with Lindsey from the first time we sat down to meet her at Starbucks. She was very helpful throughout the whole process especially when COVID shook up our original wedding plans. Although our big reception was postponed we knew we wanted Lindsey to capture our small ceremony. She captured the love Isaiah and I share perfectly. She also got some of the best candids of our closest family and friends. It started to rain pretty steadily about an hour before our ceremony, but Lindsey handled it like a boss....snapping pics with one hand and holding her umbrella with the other. She didn't let the rain stop her. Everyone who has seen our photos (including us) has been so impressed with the memories she was able to capture. If you're looking for a fun, talented, adventurous photographer to shoot your wedding...Lindsey Mae is your girl! I promise you won't be disappointed - even if a little rain shows up. We can't wait to have her photograph our reception next year!"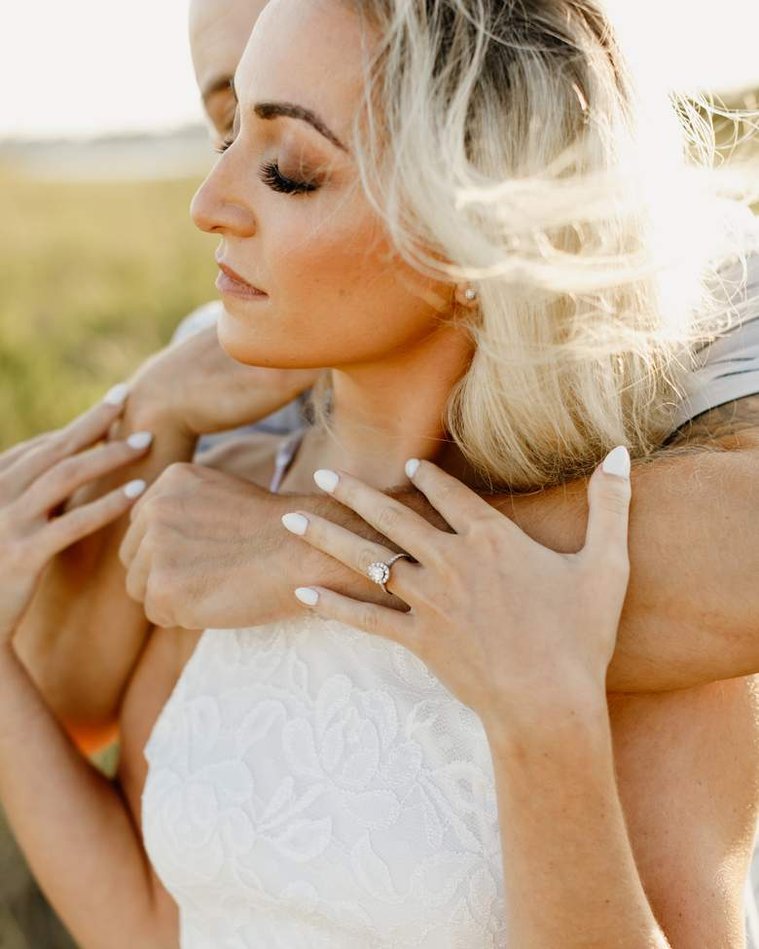 "From the start my priority was always focused on having a beautiful day so that it would come through in pictures and did they ever!...On the actual day, Lindsey was there capturing every moment. There were so many unexpected pictures that I didn't even know she'd gotten which was such a sweet surprise. One of my initial concerns was color in my photos coming out clear because my partner and I are an interracial couple and having those tone differences could pose a challenge, but Lindsey did SUCH a great job! We looked amazing y'all. Just sayin'. Lindsey really came through for us, which is why she's the real MVP."
"Lindsey was amazing to work with and we cannot say enough good things about our experience with her! She did both our engagement and wedding photos, and we are extremely happy with all of our photos! She took the time to address all of our questions and really get to know us and our style, came prepared with ideas for photos, did a great job with all of our posed as well as candid shots, and was professional, organized, had great communication, and detail oriented. The day of our wedding, she managed our families really well for portrait photos, and made sure we got all of the shots we wanted."